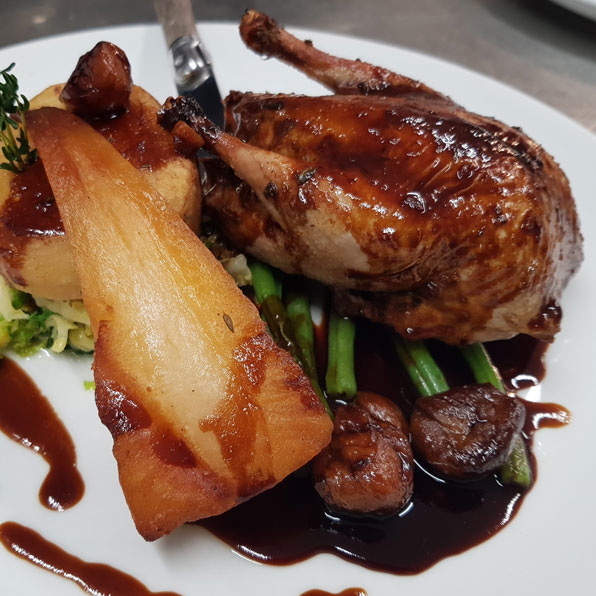 Susie C
Hadfold Shoot
Just to say a huge thank you to you and your front of house staff for making our evening so very enjoyable.

You have a great team and everyone thought the food was on top form. The special little touches allowing George a taster of salmon and warming up a cup for another. A true show of customer service and nothing was too much trouble.

Bravo to The Chequers. We would like to book for next year if you will have us back.

Please thank everyone involved.